Answering Your Questions About the World Artistic Gymnastics Championships
Answering Your Questions About the World Artistic Gymnastics Championships
Q: Should you get excited? A: YES!
The World Artistic Gymnastics Championships in Kitakyushu, Japan are underway! One out of the five events for female athletes have already taken place, with the other four slated to start on Sunday. Some of the details surrounding the competition can be a bit confusing to take in all at once, so here's a list of FAQs that might help.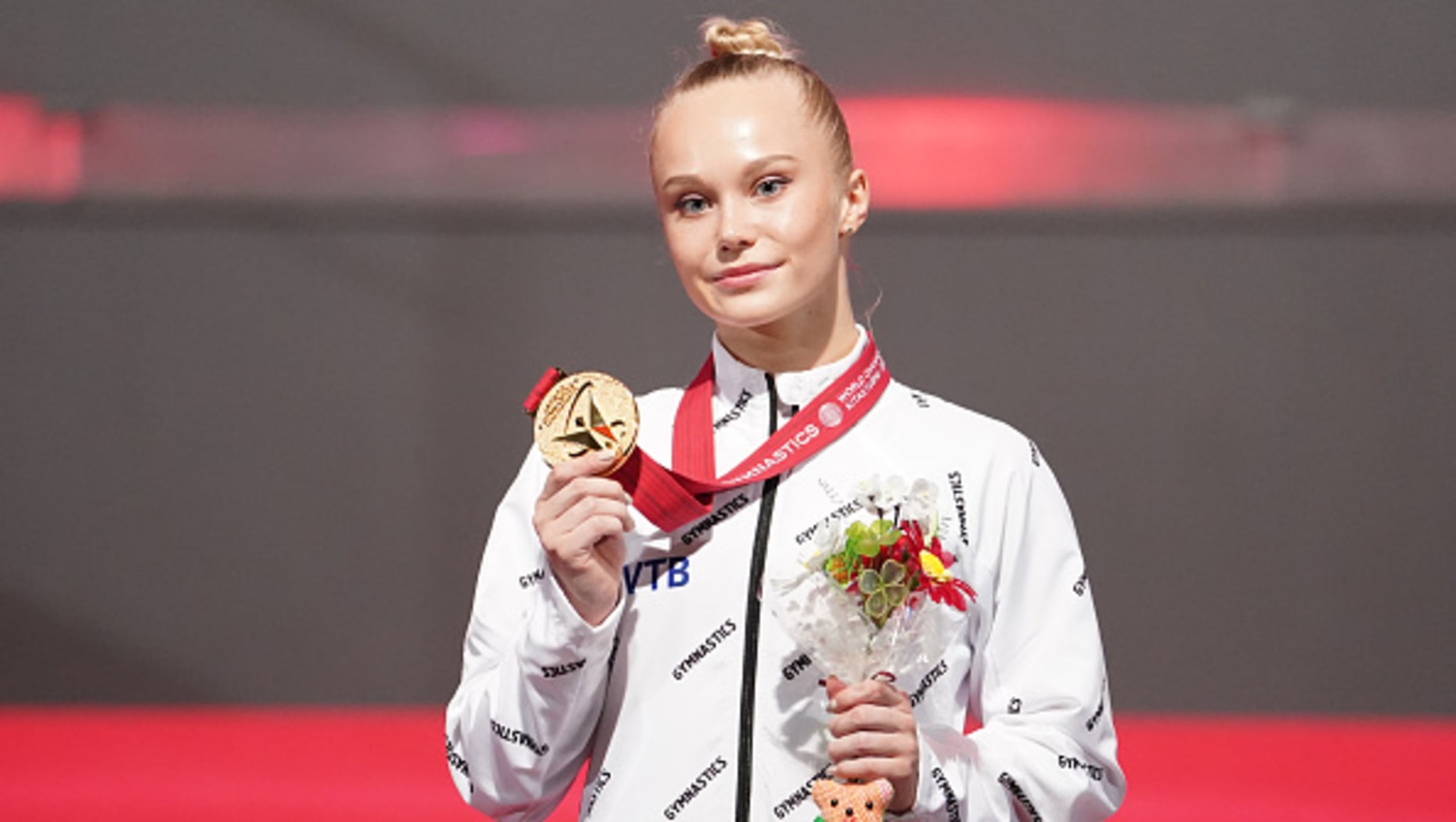 Wait, there's ANOTHER gymnastics competition in Japan?
Yes, there is. Your eyes aren't deceiving you; only two months after the Olympics in Tokyo, gymnasts will be going for gold just a few hours away in Kitakyushu. The competition was supposed to be hosted by the Denmark Gymnastics Federation in Copenhagen, but they withdrew in July of 2020 for unknown reasons (read: the pandemic).
Something that may have factored into the city selection process is that the President of the International Gymnastics Federation was born in Kitakyushu, a town that's looking to branch out economically. "Kitakyushu, the city where I was born, was a prosperous city thanks to steelworks until forty years ago," he said in an IGF press conference. "However, it now has the oldest population of any city in Japan. […] This time, we are taking on the challenge of supporting economic activity […] through sports. We are happy and proud that our Gymnastics family can take on the challenge of using sport as a tool for urban regeneration." Odds are that they'll succeed in this endeavor and do a fantastic job of hosting the competition. Plus, they'll even get to show off their beautiful gymnasium.
Which gymnast should I watch closely?
All of them!
…
Just kidding.
Angelina Melnikova of the Russian Gymnastics Federation has been on fire this summer, and will likely continue to impress at this tournament. After a bronze medal-winning Olympic campaign, Melinkova made her return to the mat last Thursday for the all-around event, and she certainly didn't disappoint. She won gold and notched the highest uneven bars score of the night, becoming the first non-American to win the title in eleven years. 
Melinkova qualified for every event taking place on Sunday, and she has high hopes for how she'll fare in the rest of the competition. "I feel like I made history tonight. I would be very happy if I could get five gold medals here," she said. Fingers crossed that she can stick the landing in all of the events (sorry).
Are there team events?
There are no team events at this year's Championships. Typically, the WAGC occurs annually, with the exception of "Olympic years;" as such, team events in major competitions are limited to one per year. However, due to the Olympics getting pushed back to 2021, the WAGC had to nix their team competition in order to satisfy that rule. It's a shame that the event was axed, but fear not: the 2022 WAGC in Liverpool, England is right around the corner, and (barring yet another delay) will have teams aplenty battling it out for the gold.
Is Simone Biles competing?
Unfortunately, Biles isn't participating in the Championships. After completing a tumultuous Olympics stint and testifying in Larry Nassar's hearing, the GOAT is taking a bittersweet (yet well-deserved) break from gymnastics. "To do something that I've done forever and just not be able to do it because of everything I've gone through is really crazy because I love this sport so much," said Biles in her TODAY interview. "It's hard. […] But for so many years to go through everything that I've gone through having a front, I'm proud of myself."
However, there are other fantastic USAG gymnasts competing that are absolutely worth watching. Kayla DiCello and Leanne Wong have acquitted themselves well so far, winning the bronze and silver in the all-around final, respectively. They also qualified for the beam and floor finals on October 24th, meaning that American fans have two more chances to cheer them on and watch them in action.
Will the USA gymnasts in this tournament attend the next Olympic Games?
Maybe! The WAGC is sort of like an audition for the Olympics. USAG scouts and coaches watch the competitors very closely so that they can deduce who would be a better asset to the team in future competitions. Success at the WAGC can be a huge boon to a gymnast's Olympic prospects. For example, Jade Carey won silver in the floor event back in 2017, and it's certain that her successful Championships exploits helped convince scouts to bring her to the 2021 Olympics, a decision that paid off in the form of a gold medal on floor.
Wong and DiCello will hope to establish themselves as the next big things by repeating this pattern on Sunday. "I think we did a really good job for the next generation and setting the stage," said Wong on Sunday. Of course, there's no way to be certain that these two starlets will be in contention for Paris 2024. But one thing's for certain: watching them strive to make a name for themselves this coming Sunday will be utterly thrilling.
A full schedule of the events of the World Artistic Gymnastics Championship (along with live updates) can be found here.